DIRECTOR MESSAGE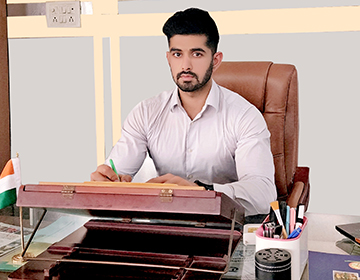 OXFORD Public School, Uklana was established in 1993 and over the years has established a reputation as one of the country's finest schools in terms of the academic and personal development of its students. The busy life of the school is conducted within the context of a calm, respectful and positive learning atmosphere. Our dedicated teaching staff demonstrates remarkable care for their students and their subjects. Our students exhibit a great sense of pride in their school and an awareness of their place in the modern global community.
Today's corporate world demands individuals who are not only skilled but are innovative thinkers and are confident to face day-to-day challenges. We, at OXFORD, offer special programs for the holistic development of our students. We make them intellectually adept and socially and technically sound through brainstorming sessions, seminars, group discussions, case studies, project presentations, cultural training & activities, games & sports, and other events. These activities would promisingly strengthen the overall knowledge and skills of our students and present them with the required organizational acumen.
I invite you to be a part of our institution and gain from our state-of-the-art facilities and teaching methods which help to build a great future. Our committed faculty, curriculum, and excellent facilities will ensure that you embark on a global career with a blazing trail of success. Moreover, we give a healthy environment where students can develop their potential to become the best human beings in society.
I look forward to sharing more information with you through upcoming newsletters and hope to meet you and your child very soon.
- Director
Lakshay Bharti