FOUNDER PRINCIPAL MESSAGE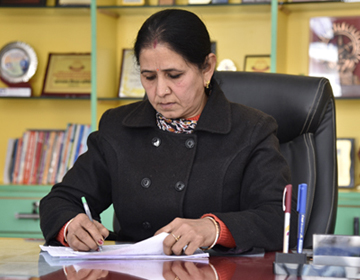 OXFORD Public school believes in a culture of excellence in all aspects of education. True education is the training of both the head and the heart. So we strive to prepare students not only for examination but for life, without losing their areas of specialization and competence.

I strongly believe that today's generation has an unquenchable thirst to seek knowledge that cannot be satiated by traditional methods of teaching. OXFORD Public School with an infrastructure confirming global standards and an array of opportunities to tap into individual talent is all set to edify the young learners keeping in view a synchronous growth of their body, mind, and soul.

We recognize their limitations but focus on their strengths. With experienced and dedicated teachers and excellent infrastructure, our school is a center of excellence in all learning areas. The success and progressive results in the previous academic years confirm that we are moving in the right direction. It is a big morale booster for the parents and the students. Our endeavor is to strive hard and make OXFORD Public School a great learning place. I look forward to seeing you around the OXFORD Public School in the days to come and wish you every blessing in the year ahead.
- Founder Principal
Dr. Veenu Bharti